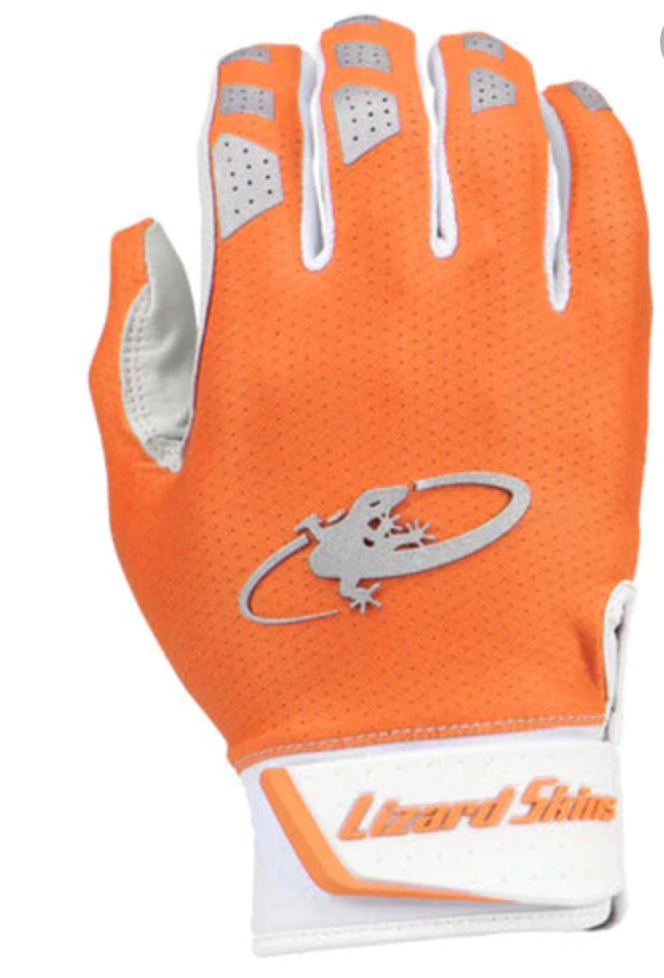 Lizard Skins
Lizard Skins V2 Komodo Batting Gloves
---
At Lizard Skins we always heard about the need for a better fitting  batting glove. That's why we spent years designing The Lizard Skins Komodo V2 Baseball Batting Glove. The Ultimate Batting Glove for Baseball Players. Available in 6 Colors and 3 sizes we created the perfect youth baseball batting glove.

The Komodo V2 Youth Batting Gloves have a 100% sheepskin leather palm. Sheepskin leather is known to be softer and smoother than traditional leather. Sheepskin leather also creates more breathability, which comes in handy on those hot days during practices and games. Its soft feel and durability will give more confidence to all young athletes when they're at the dish.

The anatomical design of the Komodo V2's create a comfortable, seamless fit on your hand. This enhances a batter's feel and grip of the baseball or softball bat. Your hands will not feel restricted and tight. This should translate into more comfort and consistency in the batter's box. There won't be any rubbing in between the webs of your fingers.

The Lizard Skins Komodo V2 Baseball Batting Gloves are engineered with a seamless poly-mesh back design. What this does is creates a comforting, unrestrictive feel on the back of your hand. And we all know, if you're comfortable and confident, you'll be more successful in this game! And if a young ball player is comfortable, they will most likely perform to their full potential.

The wrist on these Baseball Komodo V2 Batting Gloves are equipped with Velcro and feature a TPR design. This gives the gloves a comfortable, secure feeling. On the bottom of the wrist at Lizard Skins we decided to put a player identification tag so you can write your name or number on the batting gloves.
---
Share this Product
---
More from this collection